Jess and I LOVE art. We try to go to the local cultural center once a month to see their exhibits. We go to different art museums in the area on occasion. Once, we traveled to Durham, NC (a good 3+ hour drive) to see
Avenue Q
. (If you have the chance to see it, I highly recommend it. It is hi-larious, we LOVED it!) We'd also really love to do more traveling for art, when money permits.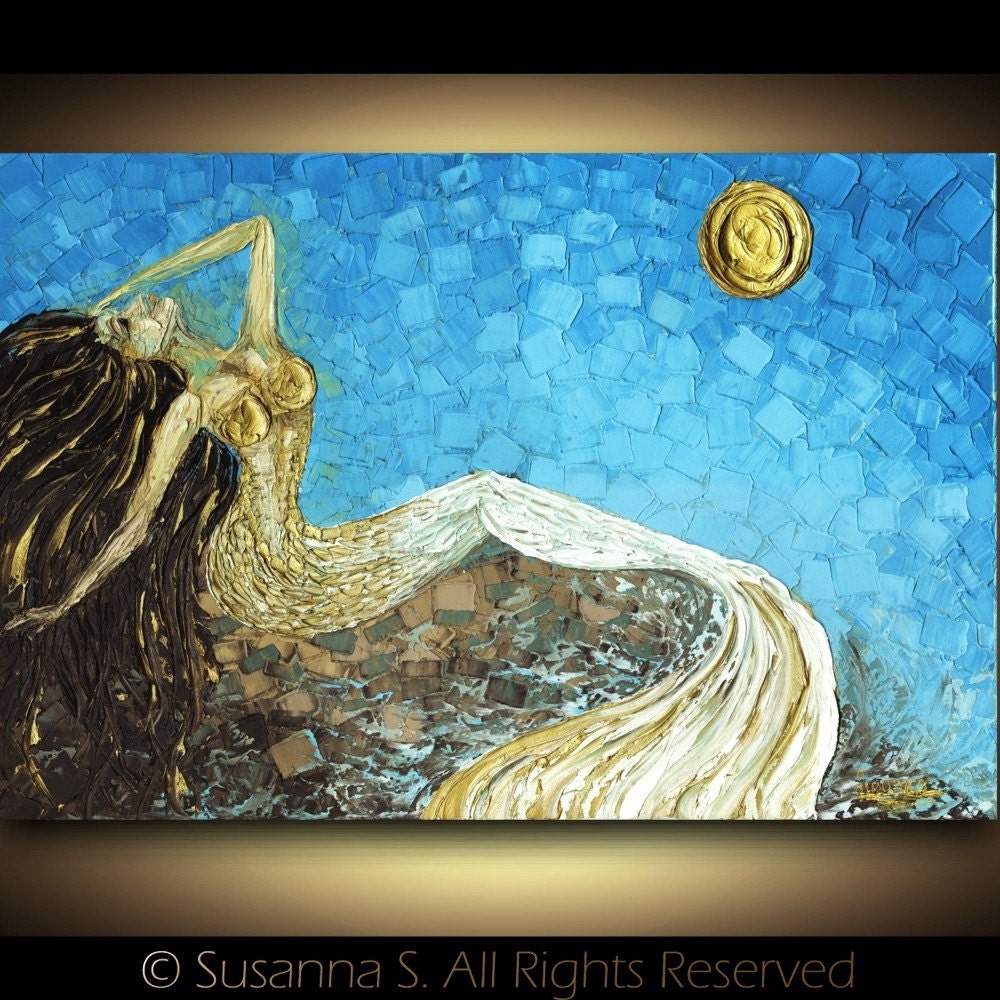 Apple of My Eye by Susanna Shap; see left for links to her shops
We haven't had the opportunity to acquire any original pieces, but we do have several prints. The biggest of which (and most expensive!) was this mermaid, who I named Sarah. Sarah is a 24x36 giclee print of a piece titled 'Apple of My Eye' by Susanna Shap. She sells primarily on her
Etsy shop
, and you can also find her stuff on her
eBay shop
and her website,
Modern House Art
. (I will add a picture of it all framed and hung when I finally get a working USB cord.) Oh and in case you're wondering, I paid $85 for it but she has since lowered the price to $74. There is also a smaller version available for $64.
The other art we have prints of are all from the same artist, a Malaysian artist named Puteri Noor. I would link to her Etsy shop or eBay for you, but I don't think she sells her art anymore, at least not online, because all her galleries are either empty or deleted. I bought a CD of over 700 of her works for $15 on her eBay shop, picked the ones I wanted to put in the frame (a pre-matted frame I got on sale at Hobby Lobby for about $30), had the images printed at Wal-Mart, and popped them in the frame. Each one picked is representative of ourselves or someone important to us. The dragon and phoenix are for Jess, the group of women represents our close-knit group of friends, etc. And just to round out the post here is a (horrible quality, to be replaced ASAP!) picture of the wall where they're hung: